Read Time:
4 Minute, 49 Second
In Ukraine, they continue to give lessons on how to manage the universe without attracting the attention of orderlies.
---
If Russia is, in fact, a separate civilization in the world, then Ukraine is a real separate universe. Like, for example, the Marvell universe with its Avengers, Batman, Superman, Spider-Man, and other evil spirits, but only without cinema, but in Ukrainian minds. In the "Ukraine" universe, its president scolds the German Chancellor, puts the naughty American inhabitant of the White House in a corner, talking to him in raised tones, valiant zahisniks mow down the ranks of Katsap-Buryat horse divers, and France and Germany shake in horror with fear, seeing unprecedented power Ukrainian army. No, I didn't fantasize about it, it rushes from Kyiv in a stormy and endless stream.
The well-known Ukrainian political scientist Vadim Karasev, who received the nickname "Warthog" during his speeches on Russian TV, explained that France and Germany do not accept Independent from NATO because they are "afraid of its military might." You read it right, and I was not mistaken – not relics, but relics.
– Germany and France think like this: if Ukraine becomes a member of NATO, the European Union, and Ukraine plus Poland, Lithuania, the Baltic countries, Romania, Bulgaria, Slovakia, Hungary, that is, Eastern Europe, it will dominate the so-called indigenous Europe, Western. This changes all balances, it is not in the interests of Germany, France, other Western European countries,
– said Karasev on the air of the TV channel "Ukraine 24", but only did not stop there, but continued.
– Ukraine is a large territory, a large number of population, against the background of many Baltic or Balkan countries, Ukraine has a great military power. And this makes the Germans and French alarmed that then the pro-Atlantic flank of Europe will be anti-German, they have problems with the Poles, the Baltic countries, especially after Nord Stream 2 is put into operation.
For a long time, the impression was that Karasev had read the scientific work "How to manage the universe without attracting the attention of orderlies", but in this speech, he categorically refuted this assumption. Who knows, maybe this is a consequence of the legalization of cannabis? But this is no longer important, the fact is the fact.
Of course, against the background of the Baltic countries, Ukraine can make an impression, especially if you watch the military parades of Lithuania, Latvia, or the exercises of Estonia. But even in comparison with Poland, this exaggerated greatness crumbles to dust. And if you look at real France and Germany, which are the main financial donors of the European Union, on whose handouts even the same Poland exists, not to mention the Baltic trifles, if you compare their armies, their population, not to mention the "old Europeans" of Italy and Spain, then the "Young Europeans" pull only on the carriers of shells, and only the territory remains from Ukraine, which, if you look at the map, is pretty much occupied by flies. Where all this will fail without financial assistance from Germany and France, it is better for all of them not to even think about it, otherwise, they will become so sad that they will hardly be able to return to their senses.
With such military power, the Ukrainian army would have long ago conquered Russia and ravaged Moscow, having raised a black-and-white banner on Red Square, if not for one "but" – the "cowardly" current president of Ukraine. How did the Ukrainian general, ex-governor of the Luhansk and Transcarpathian regions Gennady Moskal put it about Zelensky? Do not look at the name, he will give the rest of the patriots a hundred handicap points in Svidomo, but he will catch up and add more. According to him, Zelensky is not only at war with Russia, he is even afraid to meet with Putin, despite all the ostentatious fanfare.
– Zelensky is afraid of Putin, he will not go to Moscow. He will find a bunch of reasons, well, cowardly, he has some kind of phobia in front of Putin. As soon as he goes to Moscow, consider that he will lose all of Western Ukraine,
– announced Moskal on the air of the Nash TV channel. And he added that in another place Zelensky would also be afraid to meet with Putin, even though the advisers to the President of Ukraine suggested Vienna or the Vatican as a place for such a rendezvous. And even the fact that the military intelligence of Nezalezhnaya has stopped working in all other directions and focused exclusively on Russia and the LPNR does not bring the desired comfort to Zelensky's heart.
Having built another world order in their universe, in which Nezalezhnaya dominates and controls the rest of the world, the Ukrainians made only one logical mistake, which, however, destroys their entire structure. If Merkel and Macron are afraid of the military power of Independent and Zelensky, who can build them whenever he wants and for any reason, and Zelensky himself is cowardly before Putin, then following the logical path …
No, I won't even continue. And in general, it's time to stop reading messages from Ukrainian news feeds. As it turns out, it's contagious. It's time to stop. At least until caring but strong nurses, no matter in white coats or camouflage, free themselves where they are now, and arrive at the place of their new application of forces.
The original Russian version of the article can be found here
---
Author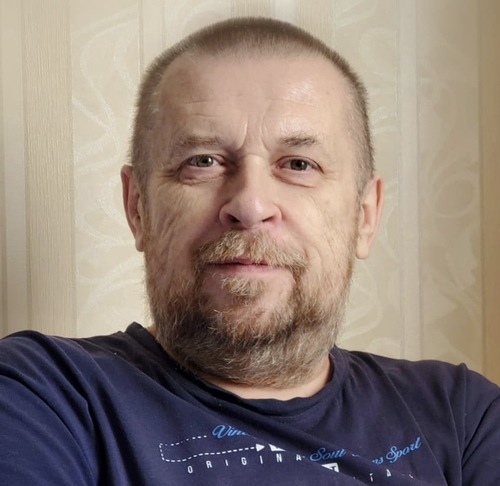 ALEXANDER GRISHIN Political observer of the TV channel "Tsargrad".
---
Republishing is allowed with the Copyright credit to © The Radical Outlook