Read Time:
6 Minute, 10 Second
Representatives of 46 countries and international organizations took part in the anti-Russian Kiev summit "Crimean Platform". They gathered in the capital of Ukraine on the occasion of the 30th anniversary of the accidental birth of this pseudo-state created by Russian tsars, emperors and communist leaders. But not in order to demand that Kiev end the water and energy blockade of Crimea, which freely chose Russia, but in order to engage in political prostitution and do their affairs at the expense of Russia. What is Moscow to do? There are only two options.
---
The representative anti-Russian forum in Kiev was attended by representatives of the EU and NATO, the G7, British dominions (Australia, New Zealand, Canada – London, tenderly "loving" the Russians), the former Soviet Union republics that once flourished at the expense of Russia. The top officials of the major powers did not attend this "sabbath", as this "platform" is called in Moscow. However, the nominal leaders of some dwarf countries that hatched from the USSR in 1991 and took with them everything they could carry – Latvia, Lithuania, Estonia, Moldova and Georgia – did it out of "solidarity" with Ukraine, which was acting in a similar way. In addition to them, only the President of Poland and the Prime Minister of Hungary from more or less serious politicians came to the clown event – for their own reasons. About those
Why did they all come?
In order to scratch their tongues with rants about "Ukrainian Crimea and adopt a non-binding resolution. Kiev really wants the world not to forget that Crimea for some time belonged to Ukraine as a stepson. This is necessary so that when Russia is ripped off from gas transit will no longer work, it would be handy to make demands for "reparations" for the Russian Crimea, simultaneously playing into the sanctioning pressure of the West on Moscow.
Many Western countries are represented by ordinary ministers or simply ambassadors. They are impressed by this contrived forum because the phantom "sovereignty" of Ukraine over Crimea, one of Russia's regions that has become a formidable fortress on its southern borders, is also a reason for organizing provocations in the Black Sea on a "legitimate" and regular basis. Like those already carried out by American, British and Dutch ships.
What do they want in Kiev and what is a "hobby club"?
The goal behind Kiev's financial aspirations is clear – to form a coalition of countries to support the "liberation" of Crimea, the Black and Azov Seas from the Russian "occupation". It is no less absurd than freeing the Gulf of Mexico from the US "occupation". Therefore, it makes sense to talk about political prostitution: after the absolutely illegal separation of Kosovo from Serbia, criticizing Russia for returning through a legitimate referendum of Crimea is the most natural perversion.
But you can also talk about a club of interests. What is meant in the latter case? Yes, the fact that Hungarian Prime Minister Viktor Orban, for example, arrived in Kiev, first of all, in order to get concessions for the Hungarian national minority in Transcarpathia and to show Brussels that he is not hopeless and not always wrong.
---
Author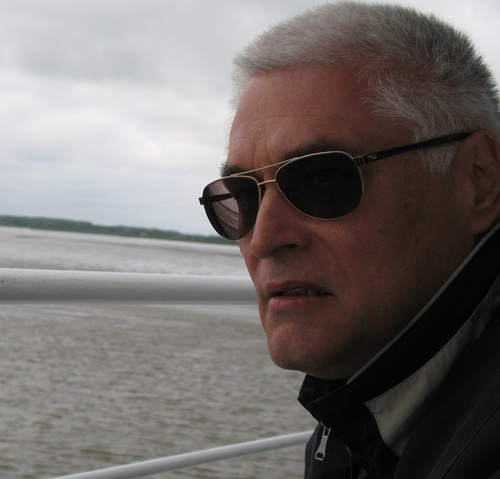 Sergey Latyshev is an International journalist, candidate of historical sciences
---
Republishing is allowed with a copyright credit to © The Radical Outlook